ERP for small and midsize business








Small & Midsize Businesses
Sales & Marketing
Human Resource
Financial & Accounting
Project Management
Growing a business requires a lot of personnel, new products and evolving strategies. An ERP is a central hub for enterprise data to encourage interdepartmental collaboration. In addition, an ERP implementation is an effective option to standardize operations and is designed to automate repetitive tasks and streamline processes.
Sales and Marketing play a crucial role in the business' growth. It is the primary source of cash flows. An ERP sales and marketing module allows marketing executives to contact customers, follow up on every sales invoice, and receive payments for invoices.
A business has four beneficial assets- Land, Labor, Capital and Enterprise. The role of ERP in human resource management is more significant than the imagination of human minds. Under employee management, ERP in Human Resource Management integrates several functions.
Finance and risk software helps banks manage the company's financial performance and controls costs by staying tractable and reducing risk. In addition, banks can gain greater financial insight by leveraging data and advanced analytics.
ERP in Project Management helps companies monitor, coordinate and control activities in their locations. ERP management helps with returns can be maximised by optimizing the utilization of its fixed supply of resources. Project managers can track plans and schedules in a typical project management application that gets its information from validated corporate information.
NEWTON ASPIRE
NEWTON ASPIRE helps start-ups and small companies launch their business process automation journey in few hours to few days and put their business on growth path.  An offering from Nippon Data which breaks the barrier of  technology adaption and makes it very simple and affordable for very small enterprises who Aspire to grow.  With seamless upgradation available to other versions of NEWTON as you grow, your investment is protected and you will never risk outgrowing it.
NEWTON EnterpriseOne
NEWTON EnterpriseOne is an integrated Enterprise Resource Planning (ERP) software solution designed specifically for small and medium-sized Enteprises (SMEs). The product is far ahead of its peers in its ease of implementing and managing core business processes including Procurement, Inventory, Sales Production, Finance & Accounts and others. The simplicity yet depth of the solution helps SMEs manage and grow their business with confidence without burden on their resources.  It is in all probability the only application SMEs will need to run their operations.  
NEWTON ENTERPRISE PLUS
NEWTON Enterprise is a comprehensive  and intelligent, integrated Enterprise Resource Planning (ERP) system for enterprises who want to stay ahead of competetion.  With its comprehensive functionality and capability to go beyond automation to help clients manage growth and do more with what they have to stay ahead of the competition.   It simplifies business process through automated processes, checks & controls and real-time analytics with mobile accessibility.



Everything At Your Fingertips with NEWTON ERP!
What Is NEWTON ERP?


Nippon Data's flagship product is NEWTON – ERP. It manages enterprises in diverse business segments, ranging from single-location, single-product operations to multi-location, multi-product, multi-factory, and multi-division operations.
Newton integrates every single part of your business under one roof so that sales, distribution, customer service, manufacturing, and finance work in unison. Integration of data across different Business Intelligence in an enterprise enables you to have greater visibility in all areas of your business, from daily operations to a strategic decision level. A high-level view of key business indicators facilitates faster and more accurate management decisions; the NEWTON ERP interface puts all of this at your fingertips when and where you want it.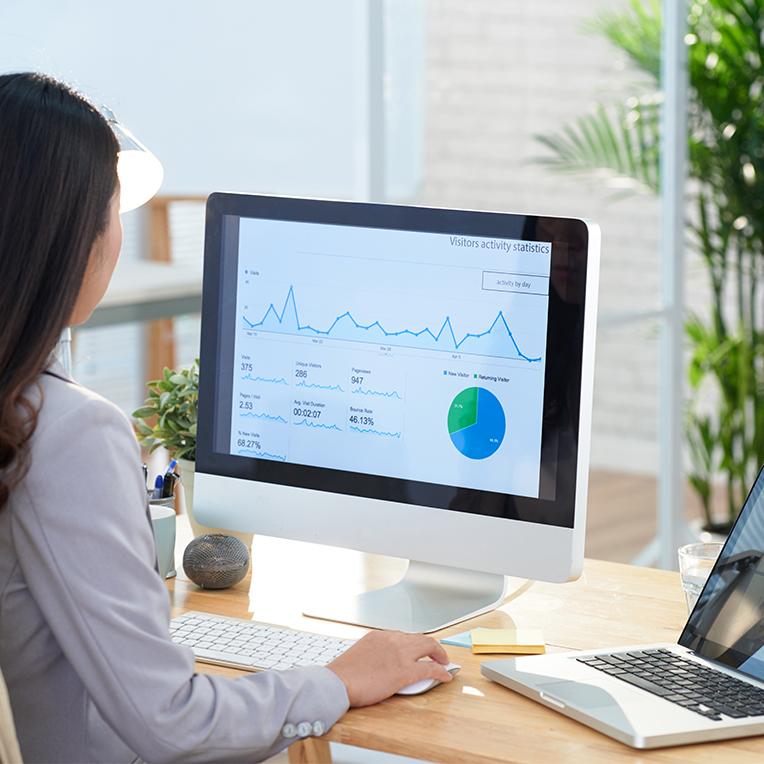 Integrate Multi-Departmental Functions In One Place
Cross-departmental tracking
Order managements
Concise Communication Channel
Streamlined communication across the organisation
Faster task completions
Document management
Smart solutions for customised business problems
Available at the click of a button
Join the ever-growing list of happy customers of Newton ERP!
Our Compnay is most rated on Market
See what other people say
– CFO, Leading Finance Company
Newton ERP powers our core business ranging from ledgers, stockbroking compliance to support and HR systems. It has scaled really well to our volumes with continuous improvement to the product. It fits well for our business requirements.
– CEO, Integrated Steel Manufacturing Company
Neat and responsive UI, well designed, easy to use ERP and surprisingly easy to customize. Great for manufacturing with Multilevel BOMs, managing multiple production departments. Better purchase, inventory and production management. Better interoperability between different departments- Sales, Accounts and Production.
Newton ERP is one of the simplest ERP we have come across till date. It provides great security to small scale businesses. Community driven and transparent approach to development.
– Director, leading infrastructure Company
Nippon Data is the type of company that is hard to find. They provided what they promised on a short notice, tight timeline, and with amazing precision. They exceeded my expectations and I highly recommend them.
– CIO, Second largest Automobile company in India
I've been very happy with you guys so far and I would like to start sending more work your way. I'm sure as we get more and more comfortable working together it will be much easier to do so.
CEO, Leading Lighting Company
Nippon data was easy for us to use from the very start. Within four weeks, we had purchase module functioning, our masters were synced, and Stores integrated. With our previous system, we were able to do all these things in a span of four months. Because Newton is easy to use and simple to understand, we're able to complete our ERP implementation on time.
Have A Question About NEWTON ERP
Fill Out The Form And Our Experts Will Get Back To You!
Have A Question About Newton CRM
Fill Out The Form And Our Experts Will Get Back To You!
Frequently Asked Questions (FAQ'S)
Have A Question About Newton ERP
Fill Out The Form And Our Experts Will Get Back To You!
Frequently asked questions
Workflow Optimization is a cross platform message optimization app for all devices. 

"Rehub is passionate about creating great products through creative communications."
Check our Latest News from Our Blog
Articles
Cloud Computing – access resources anytime and from anywhere
Cloud computing has drastically reduced the gap between a user and the locations of data ...
Never miss an article
Subscribe Now
New features. New appearance.
No risk and credit card required.